Our campus is spacious and 4600 sq.m in size. Students can enjoy our modern library, large gymnasium and an outdoor sports ground, a covered playground, 27 classrooms and 13 special rooms. All are air-conditioned and covered with wifi network. We have finished the School Improvement Project with a number of new classrooms and special rooms set up in the new phase, providing students with an enhanced learning environment.
Our school is situated in the mid-levels of Braemar Hills. All the classrooms on our 9 storeys are well-equipped with air-conditioning, computers, projectors and visualisers. Teachers integrate technology into their teaching, making their lessons interactive and fun greatly arousing students' interest in learning.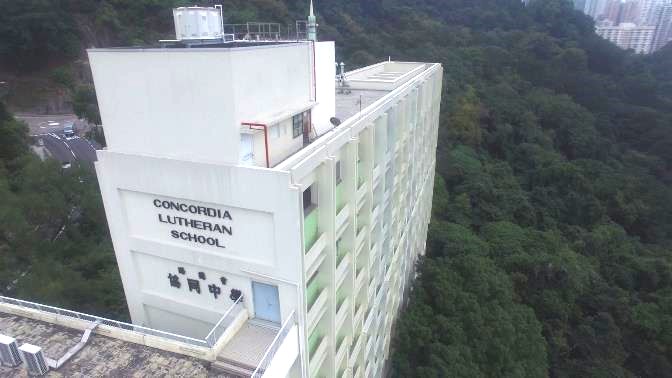 Our gymnasium is one of the largest sports halls among Hong Kong schools, accommodating over 1000 people. The gymnasium is air-conditioned. It is used for morning assembly, OLE lesson and Physical Education lesson. It is an excellent venue for school activities: basketball, handball and table-tennis competitions and training sessions, fun fairs, orienteering games and talks and much more.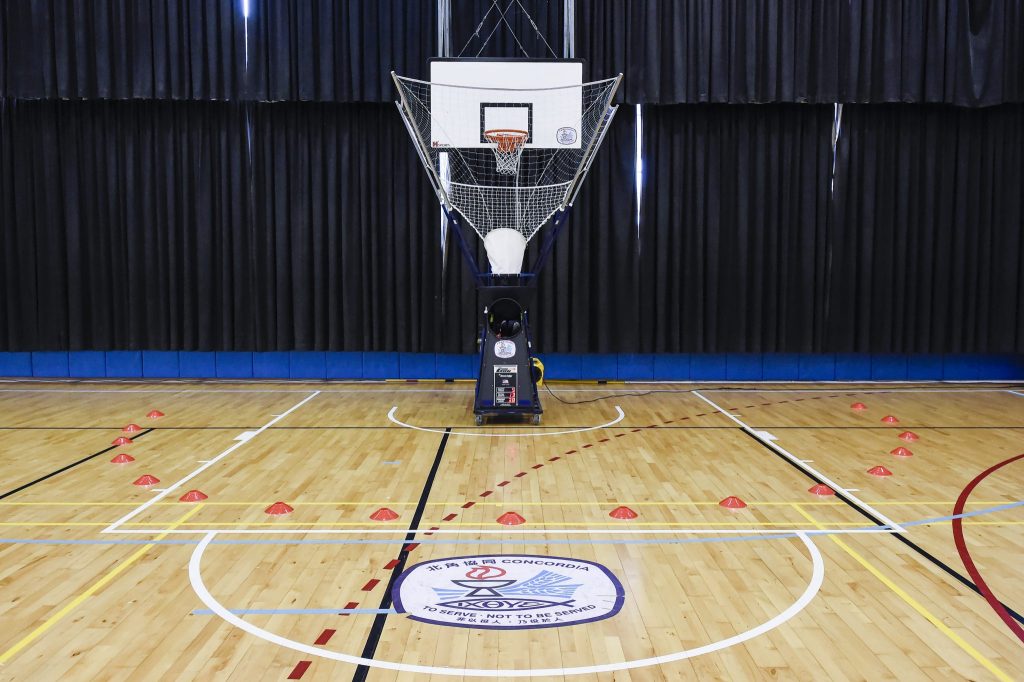 The design concept of the classroom is based on Chinese culture and Chinese history. The environment design and furnishings are unique in Chinese culture. We hope that students can be more involved in various learning activities related to Chinese history and culture in the strong Chinese cultural atmosphere, such as practicing calligraphy and writing "Huichun," to increase their interest in learning. Additionally, different types of books have been placed in the classroom so that students can browse a sea of books at any time to learn more about Chinese history, literature and art, celebrity deeds, and the thoughts of hundreds of scholars, etc. Our goal is for students to fall in love with reading and increase their understanding of China.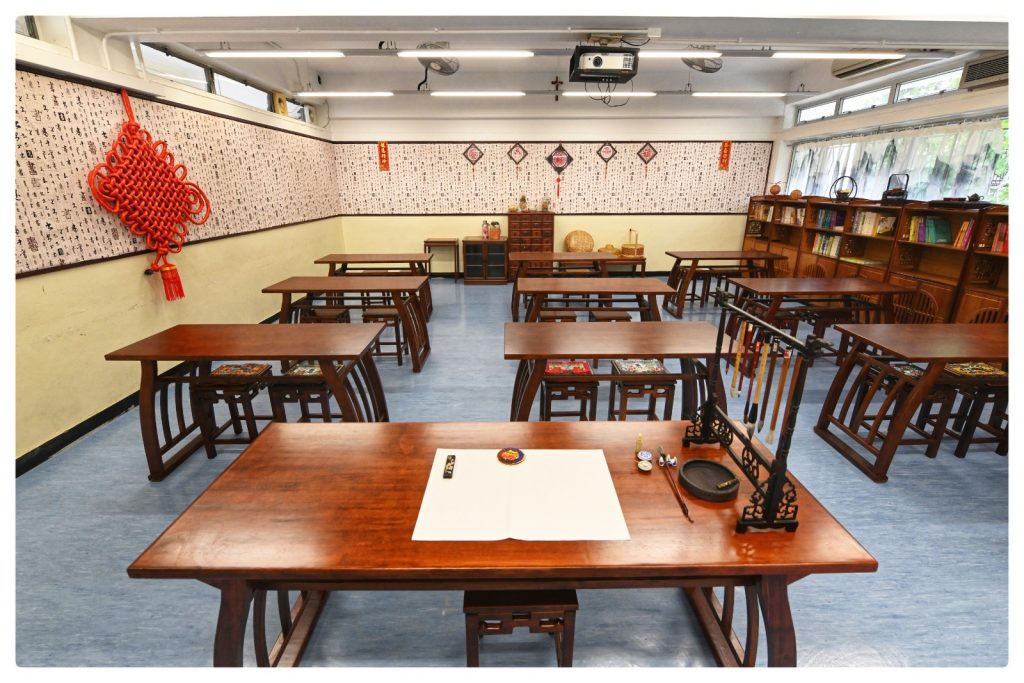 Multi-purpose Covered Playground
We endeavour to make full use of our space to develop different kinds of co-curricular activities for our students. One good example of this is our multi-purpose covered playground. The covered playground is next to our tuck shop on the ground floor. During lesson time, it is a place for our PE lesson. At recess, students can play table tennis or enjoy the food they buy from the tuck shop there. After school, it becomes an area for archery training.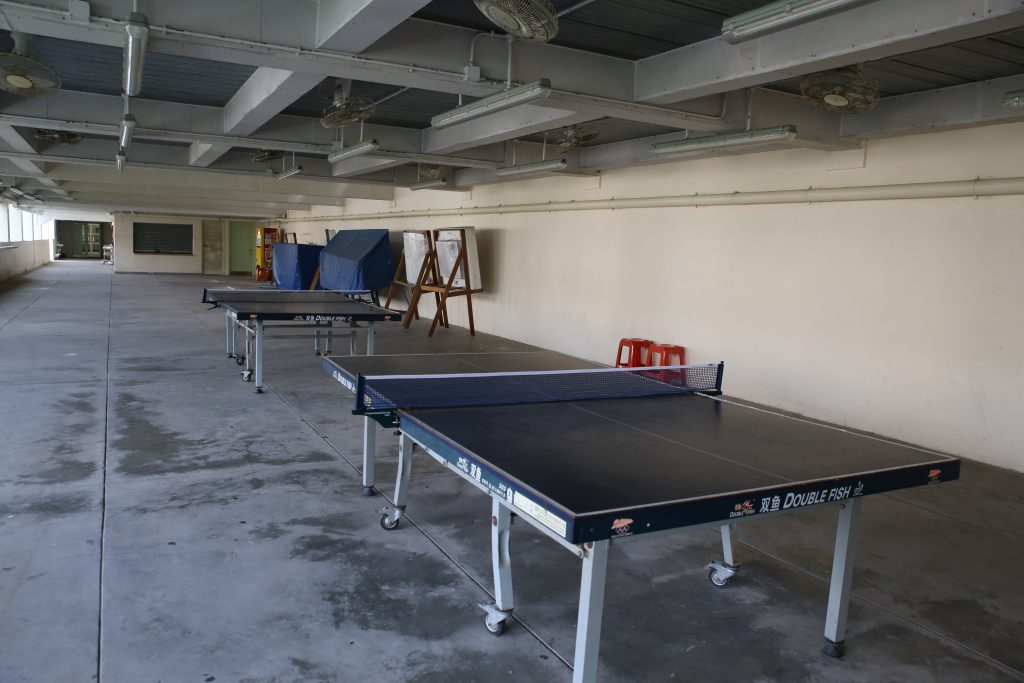 Canteen and Abiding Grace Lutheran Church
Our school canteen is air-conditioned providing a good environment for teachers and students to enjoy the food comfortably together. Next to the canteen, the Abiding Grace Lutheran Church is a tranquil and solemn place where mini music concerts and devotions are held regularly so that teachers and students can get close to the God.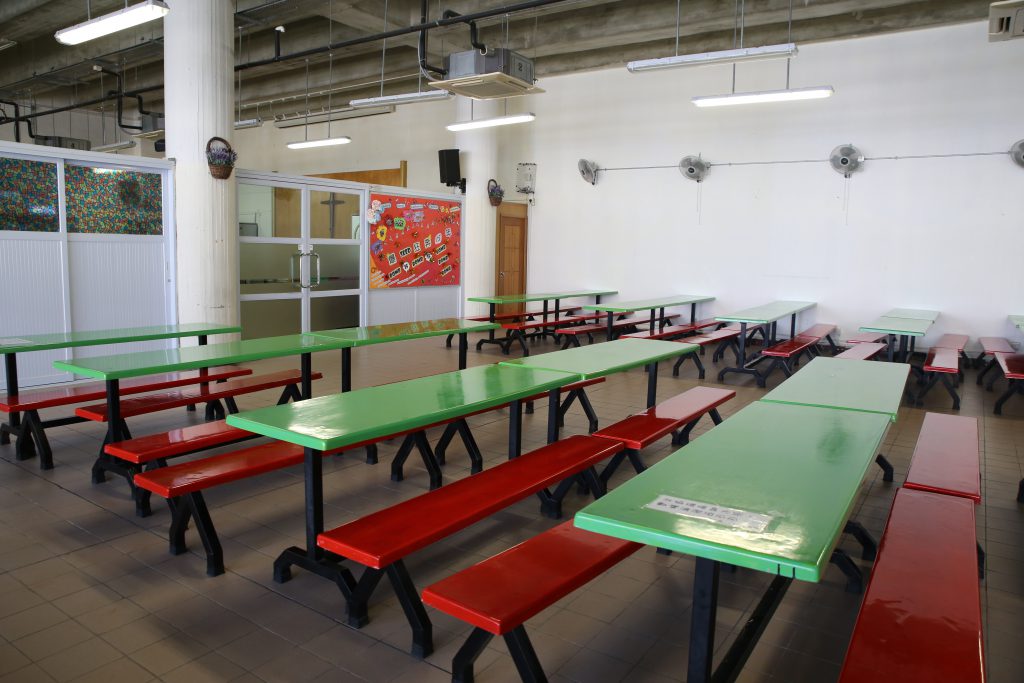 Science and Technology Exploration Studio (Room 603)
The design rationales for the Studio are innovation and leading-edge technology. It is equipped with smart devices, such as smart curtains, smart lockers, smart whiteboards, ceiling power supply systems and a smart electric gate. Through computer programming, students, as well as teachers, can control a variety of smart devices to experience the brand new learning experience of the new era. To align with our school curriculum, it features two themed rooms, namely the Innovative Learning Room and the Product Creation Room. The Studio is equipped with 3D printers, laser cutting machines, smart workbenches and colouring and painting tools. Under teachers' guidance, students can use different tools and equipment to create products and put what they dream into practice.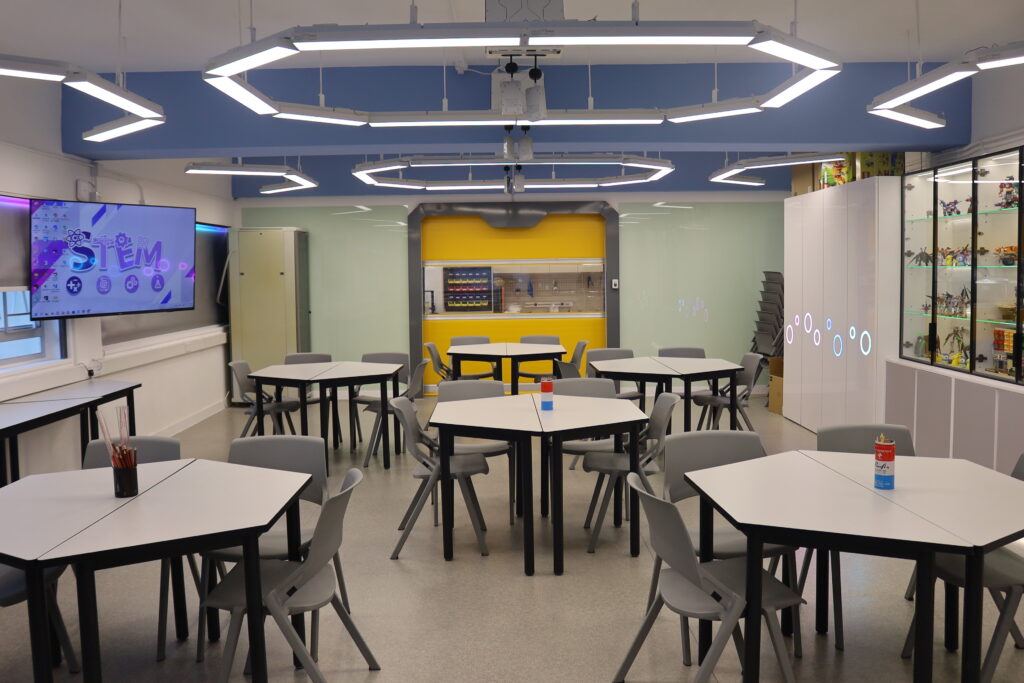 Fitness Zone is a dedicated space for students and staff to engage in physical exercise and promote health. It is equipped with various fitness equipment such as treadmills, dumbbells, and exercise machines to meet the needs of students and staff. The Fitness Zone provides a safe and comfortable environment for users to engage in aerobic exercise, strength training, and stretching. This facility promotes physical and mental well-being and encourages students and staff to cultivate healthy fitness habits and lifestyles.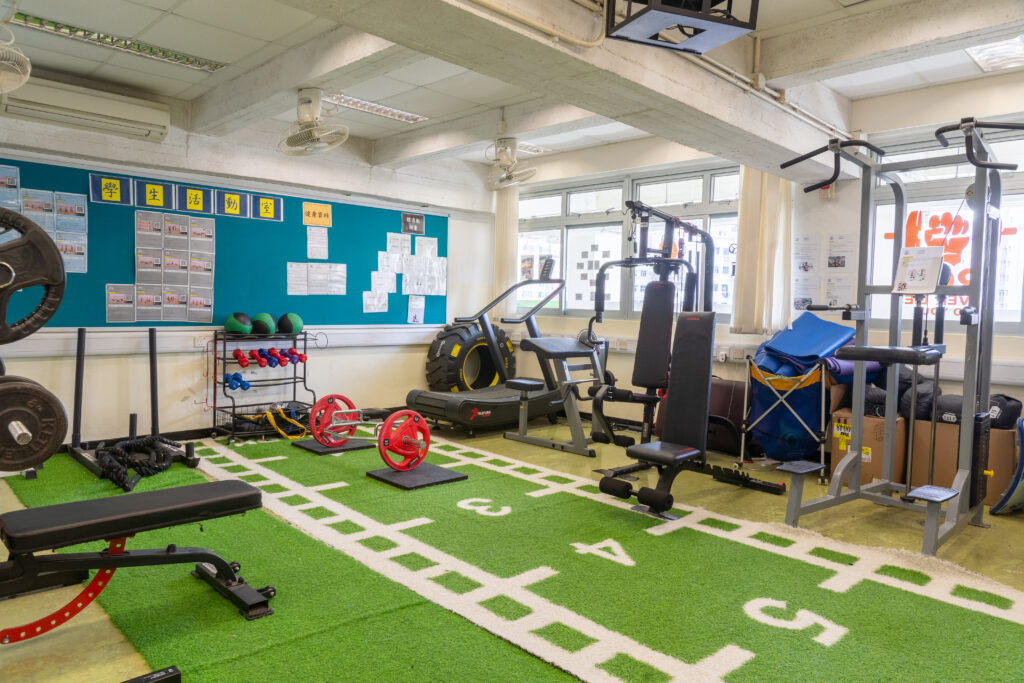 Happy Cafe is a place for Concordians to relax and socialize on campus. It provides comfortable seating and leisure areas for teachers and students to relax, read, or have conversations. It also regularly hosts activities such as handcrafted beverage brewing, arts and crafts workshops, and baking events to create a fun and lively atmosphere. Happy Cafe is not just a place that offers beverages and light snacks; it is also an important space for students and staff to socialize, relax, and enjoy campus life.